PAYMENT
Naadi Astrological Predictions, based on one's Thumb Print, are normally read on one-to-one basis, preferably face to face. In the process of finding the right palm leaf based on your thumb print, we would go through a whole bunch of palm leaves and discuss the contents therein with you so as to find out the right leaf which matches your life. Hence, it's vital that we should meet in person.
However, since you are residing outside Mumbai and as it would be difficult to make it in person to know your future predictions through Naadi Astrology, we suggest that your scanned thumb print (right hand for man and left hand for woman) be emailed to us along with Name, Date of Birth (Date/Month/Year), Place and Time of Birth at vashistanaadi@gmail.com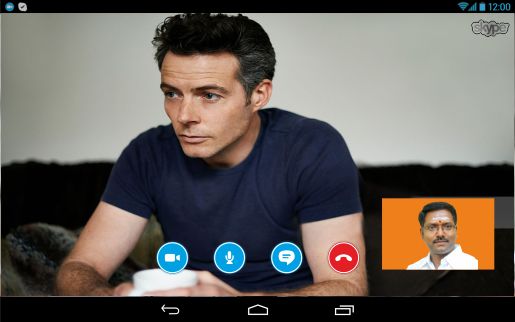 After having studied your thumb print details, we shall give you a time which is mutually convenient to both of us to come on SKYPE so as to interact with you. During the chat on SKYPE, we will share the contents from the palm leaves and confirm with you whether they match your past life. Once the palm leaf that matches your life is found, we will set aside the same to read your predictions. At times we may not find your palm leaf with the existing lot and we might have to get the new bundle of palm leaves from Naadi Origin, Tamil Nadu, South India. Till we find the Palm Leaf, whatever efforts that we put i n, we will NOT charge you any fees.
However, before we start reading your predictions through the selected Palm Leaf, you will have to remit our fees to the Bank Account as detailed below. If you are looking for General Predictions covering brief outline of your life, we will charge you Rs. 3000/-. In case, you wish to have elaborate predictions on Family, Marriage, Finance, Career, the charges would be Rs. 5000. Apart from this, there are 14 chapters in the Naadi Astrological predictions which will cover your entire life in a detailed way for which our charges would be Rs. 7500.
BANK NAME
:
ICICI BANK LIMITED
BANK BRANCH
:
KALINA, SANTACRUZ (E), MUMBAI 400 055, INDIA
NAME OF ACCOUNT
:
SRI VASHISTA NAADI ASTROLOGY CENTRE
ACCOUNT NO
:
641405050073
IFSC CODE NO.
:
ICIC0006414
Upon confirmation of receipt of payment, we will again call you on SKYPE and start reading your predictions which will be translated in your preferred language – English, Hindi or Tamil.