Decode your future to change your destiny
The Naadi Astrology prediction's process begins with three thumb impressions (Left thumb for women & Right thumb for men) taken on a blank white paper. The next step is to search for those palm leaves that perfectly match the solution-seeker's thumb print configuration. There are over 1008 different classifications of thumb impressions and the palm leaves have been arranged according to these variations. Matching the leaves with the thumb impression may take a few hours to a few days and requires in-depth know-how of Naadi Astrology. Once matching leaves are found, the contents of the leaves are narrated by the Naadi expert in traditional Tamil language and then translated into the language of the client's choice for clear understanding. An audio recording of the sacred verse and its predictive interpretations are also handed over to the client for future reference. Besides giving you comprehensive details of your past, present and future life, these age-old Naadi writings also suggest apt remedies to all problems including marriage obstacles, career stagnation, health hazards, business problems, financial instability, property disputes, hurdles in higher education, etc.
Stay enlightened with the icon of spirituality
Our Guru, Shri R. Murugeshan hails from a traditional family of Naadi Astrologers based in Tanjore, Tamil Nadu, India. After mastering the art of Naadi predictions, he migrated to Mumbai to set up Shri Vashista Naadi Astrology Centre, 25 years ago. Several film stars, high profile businessmen and people from various walks of life have benefitted with his in-depth knowledge of Naadi Shastra. His timely guidance has helped thousands of people forget their problems and embrace a meaningful life. To fulfil the growing demand of Naadi Astrology Clients, the centre is equipped with a knowledgeable team of Naadi readers and translators well-versed in English and Hindi. Shri R. Murugeshan also provides online Naadi based predictions for those residing abroad and other parts of India.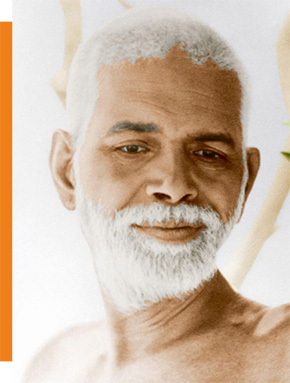 "It's all thanks to the blessings of Shri Vashista Maharishi and my guru Shri Ramana Maharishi. They make it happen. I just follow what's written on palm leaves and interpret them for the eternal bliss of Naadi Seekers."
NAADI TEAM